Broughton Grange Spring
Set in 350 acres of parkland, farmland and open meadow, with planting that owes its origins to the Victorian era, Broughton Grange represents one of the most significant private contemporary gardens in Britain.
The gardens' development took an exciting turn in 2001, when leading landscape designer Tom Stuart-Smith was commissioned to transform a six acre south facing field into a walled garden. This impressive new garden features three individually themed terraces and has been designed in strong relation to the surrounding rural landscape. Tulips have been planted en masse in the lower parterre and each May are a jaw-dropping sight to behold.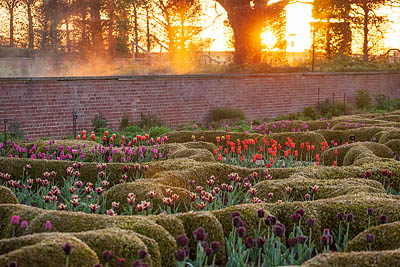 75025
Broughton Grange, Oxfordshire: The Lower Parterre At Dawn - Clipped Topiary Hedges Planted With Tulips In Spring - Bulbs, May, English, Garden, Hedging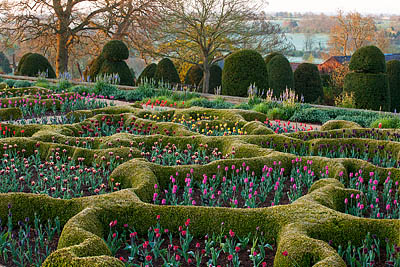 75026
Broughton Grange, Oxfordshire: The Lower Parterre - Clipped Topiary Hedges Planted With Tulips In Spring - Bulbs, May, English, Garden, Hedging, Yew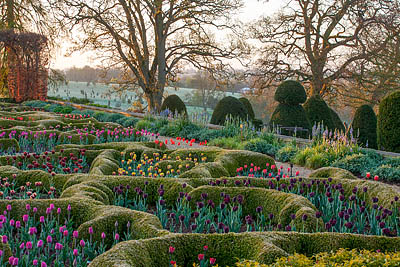 75027
Broughton Grange, Oxfordshire: The Lower Parterre - Clipped Topiary Hedges Planted With Tulips In Spring - Bulbs, May, English, Garden, Hedging, Yew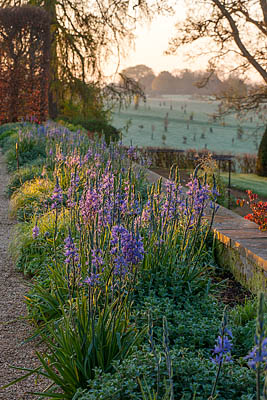 75028
Broughton Grange, Oxfordshire: Border Beside The Lower Parterre Planted With Flowering Camassia In Spring - May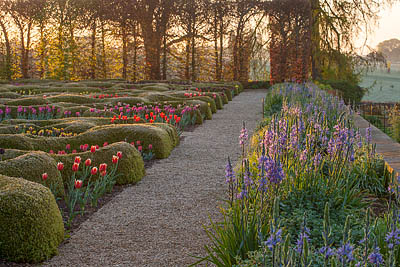 75029
Broughton Grange, Oxfordshire: The Lower Parterre - Clipped Topiary Hedges Planted With Tulips In Spring - Border With Camassia By Wall. Bulbs, May, English, Garden, Hedging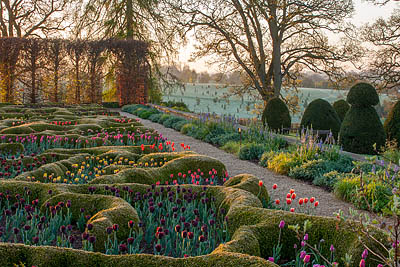 75030
Broughton Grange, Oxfordshire: The Lower Parterre - Clipped Topiary Hedges Planted With Tulips In Spring - Border With Camassia By Wall. Bulbs, May, English, Garden, Hedging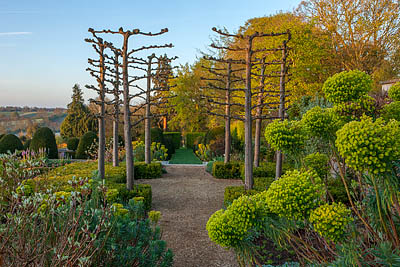 75031
Broughton Grange, Oxfordshire: The Walled Garden Designed By Tom Stuart-smith: Path With Euphorbiaa Nd Tilia X Europea Pallida - Common Lime, Kaiser Linden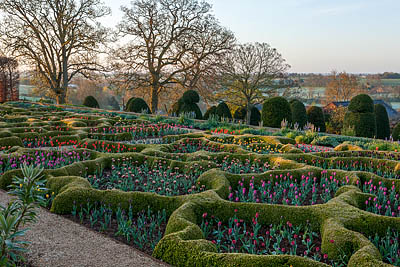 75032
Broughton Grange, Oxfordshire: The Lower Parterre - Clipped Topiary Hedges Planted With Tulips In Spring - Bulbs, May, English, Garden, Hedging, Yew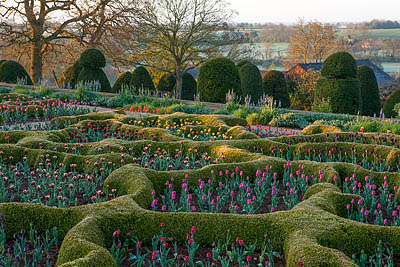 75033
Broughton Grange, Oxfordshire: The Lower Parterre - Clipped Topiary Hedges Planted With Tulips In Spring - Bulbs, May, English, Garden, Hedging, Yew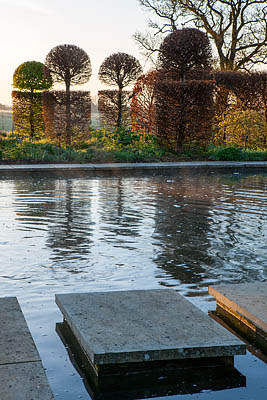 75034
Broughton Grange, Oxfordshire: Designer Tom Stuart - Smith: Clipped Topiary Beech Hedges In The Walled Garden. Spring, May, Country Garden, Pool, Pond, Stepping Stones, Water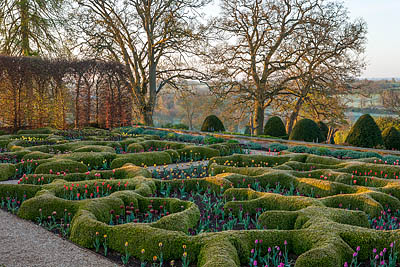 75035
Broughton Grange, Oxfordshire: The Lower Parterre - Clipped Topiary Hedges Planted With Tulips In Spring - Bulbs, May, English, Garden, Hedging, Yew
75036
Broughton Grange, Oxfordshire: The Lower Parterre - Clipped Topiary Hedges Planted With Tulips In Spring - Bulbs, May, English, Garden, Hedging, Yew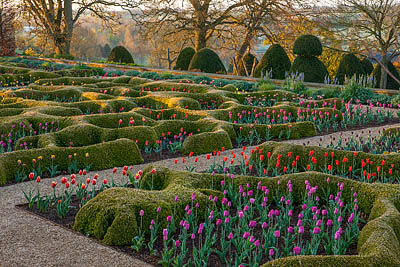 75037
Broughton Grange, Oxfordshire: The Lower Parterre - Clipped Topiary Hedges Planted With Tulips In Spring - Bulbs, May, English, Garden, Hedging, Yew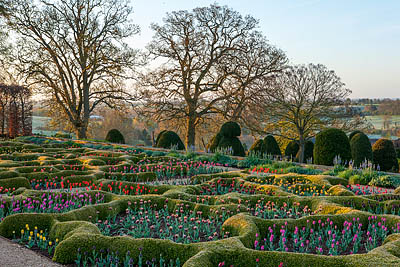 75038
Broughton Grange, Oxfordshire: The Lower Parterre - Clipped Topiary Hedges Planted With Tulips In Spring - Bulbs, May, English, Garden, Hedging, Yew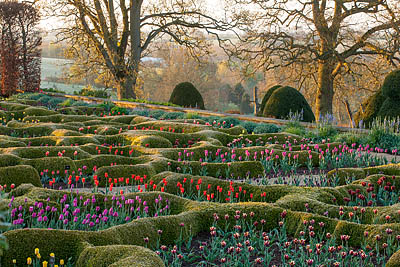 75039
Broughton Grange, Oxfordshire: The Lower Parterre - Clipped Topiary Hedges Planted With Tulips In Spring - Bulbs, May, English, Garden, Hedging, Yew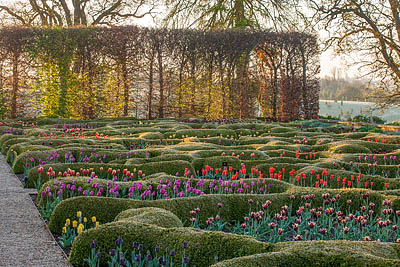 75040
Broughton Grange, Oxfordshire: The Lower Parterre - Clipped Topiary Hedges Planted With Tulips In Spring - Bulbs, May, English, Garden, Hedging, Yew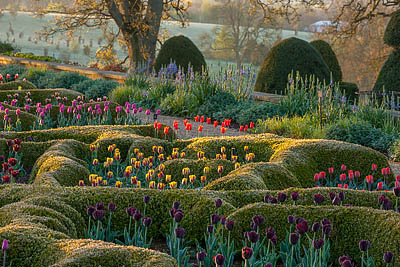 75041
Broughton Grange, Oxfordshire: The Lower Parterre - Clipped Topiary Hedges Planted With Tulips In Spring - Bulbs, May, English, Garden, Hedging, Yew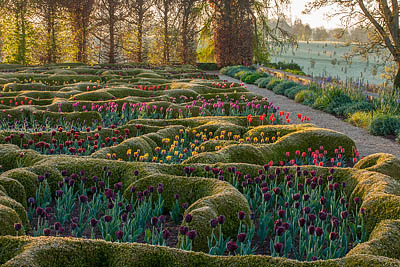 75042
Broughton Grange, Oxfordshire: The Lower Parterre - Clipped Topiary Hedges Planted With Tulips In Spring - Bulbs, May, English, Garden, Hedging, Yew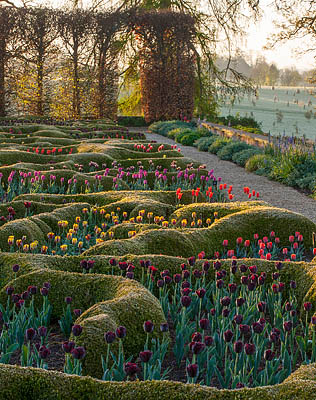 75043
Broughton Grange, Oxfordshire: The Lower Parterre - Clipped Topiary Hedges Planted With Tulips In Spring - Bulbs, May, English, Garden, Hedging, Yew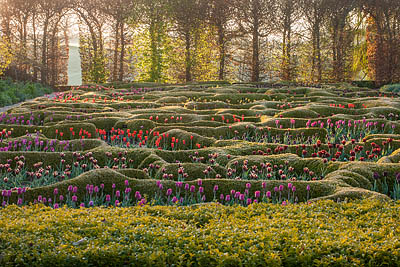 75044
Broughton Grange, Oxfordshire: The Lower Parterre - Clipped Topiary Hedges Planted With Tulips In Spring - Bulbs, May, English, Garden, Hedging, Yew
75045
Broughton Grange, Oxfordshire: The Lower Parterre - Clipped Topiary Hedges Planted With Tulips In Spring - Bulbs, May, English, Garden, Hedging, Yew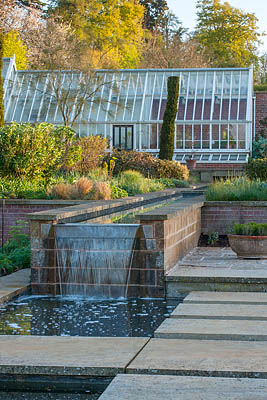 75046
Broughton Grange, Oxfordshire: Designer Tom Stuart-smith - Pool And Waterfall In The Walled Garden With Greenhouse Behind - Spring, Water, Stepping Stones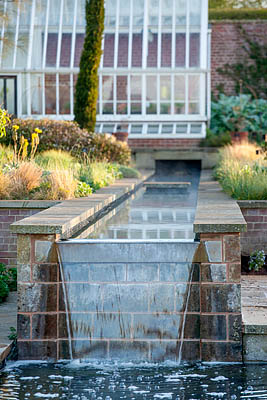 75047
Broughton Grange, Oxfordshire: Designer Tom Stuart-smith - Pool And Waterfall In The Walled Garden With Greenhouse Behind - Spring, Water, Stepping Stones, Rill, Canal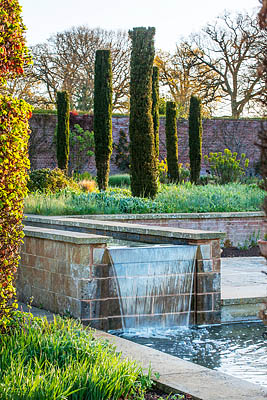 75048
Broughton Grange, Oxfordshire: Designer Tom Stuart-smith - Pool And Waterfall In The Walled Garden With Greenhouse Behind - Spring, Water, Stepping Stones, Rill, Canal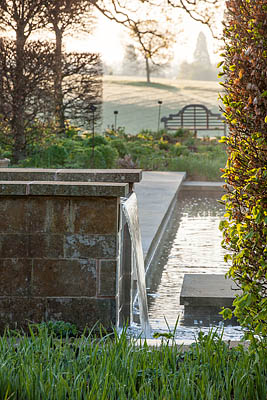 75049
Broughton Grange, Oxfordshire: Designer Tom Stuart-smith - Pool And Waterfall In The Walled Garden With Wooden Bench Behind - Spring, Water, Stepping Stones, Rill, Canal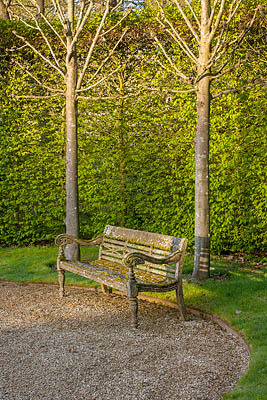 75050
Broughton Grange, Oxfordshire: Designer Tom Stuart-smith - Gravel Circle With Trees And Hedging - Wooden Bench, Seat, Country, Garden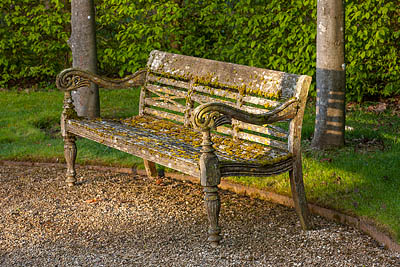 75051
Broughton Grange, Oxfordshire: Designer Tom Stuart-smith - Gravel Circle With Trees And Hedging - Wooden Bench, Seat, Country, Garden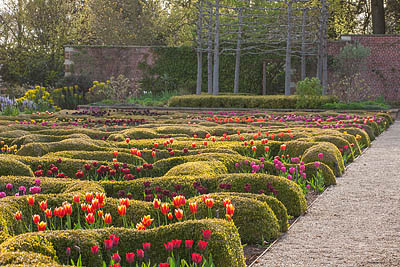 75052
Broughton Grange, Oxfordshire: The Lower Parterre - Clipped Topiary Hedges Planted With Tulips In Spring - Bulbs, May, English, Garden, Hedging, Yew
75053
Broughton Grange, Oxfordshire: The Lower Parterre - Clipped Topiary Hedges Planted With Tulips In Spring - Bulbs, May, English, Garden, Hedging, Yew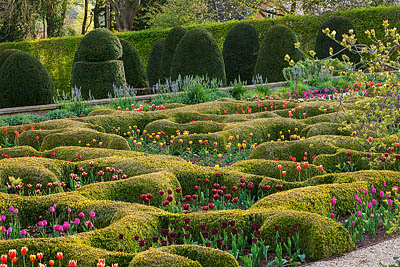 75054
Broughton Grange, Oxfordshire: The Lower Parterre - Clipped Topiary Hedges Planted With Tulips In Spring - Bulbs, May, English, Garden, Hedging, Yew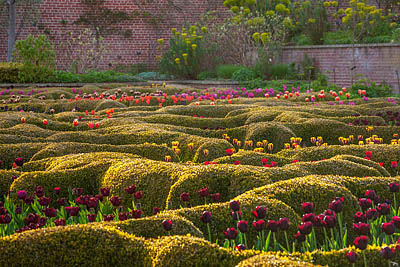 75055
Broughton Grange, Oxfordshire: The Lower Parterre - Clipped Topiary Hedges Planted With Tulips In Spring - Bulbs, May, English, Garden, Hedging, Yew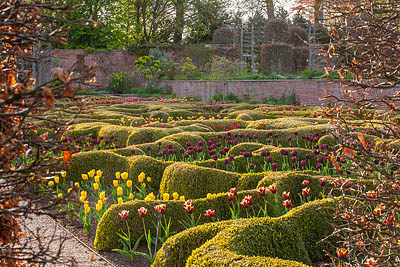 75056
Broughton Grange, Oxfordshire: The Lower Parterre - Clipped Topiary Hedges Planted With Tulips In Spring - Bulbs, May, English, Garden, Hedging, Yew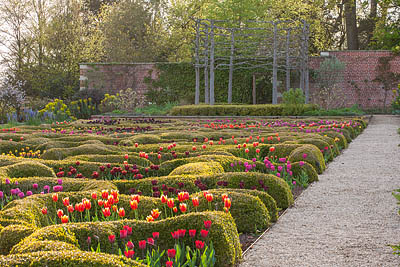 75057
Broughton Grange, Oxfordshire: The Lower Parterre - Clipped Topiary Hedges Planted With Tulips In Spring - Bulbs, May, English, Garden, Hedging, Yew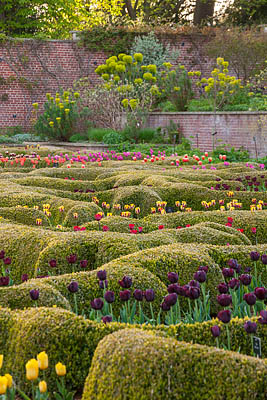 75058
Broughton Grange, Oxfordshire: The Lower Parterre - Clipped Topiary Hedges Planted With Tulips In Spring - Bulbs, May, English, Garden, Hedging, Yew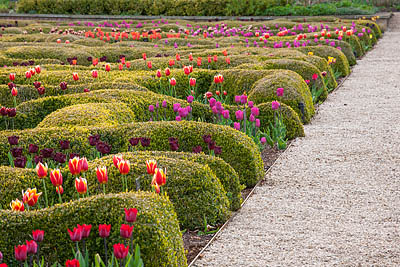 75059
Broughton Grange, Oxfordshire: The Lower Parterre - Clipped Topiary Hedges Planted With Tulips In Spring - Bulbs, May, English, Garden, Hedging, Yew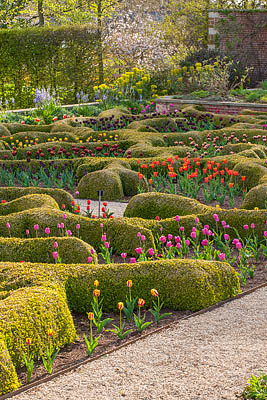 75060
Broughton Grange, Oxfordshire: The Lower Parterre - Clipped Topiary Hedges Planted With Tulips In Spring - Bulbs, May, English, Garden, Hedging, Yew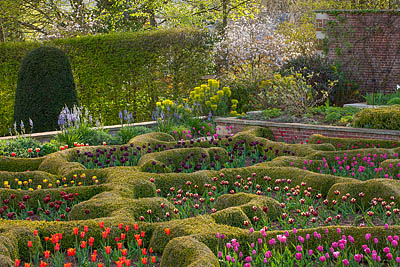 75061
Broughton Grange, Oxfordshire: The Lower Parterre - Clipped Topiary Hedges Planted With Tulips In Spring - Bulbs, May, English, Garden, Hedging, Yew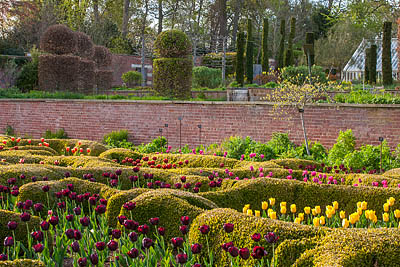 75062
Broughton Grange, Oxfordshire: The Lower Parterre - Clipped Topiary Hedges Planted With Tulips In Spring - Bulbs, May, English, Garden, Hedging, Yew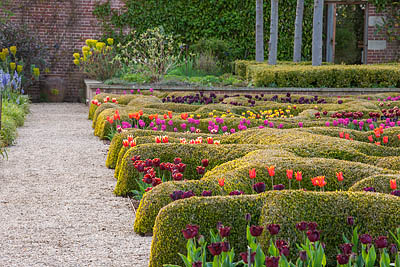 75063
Broughton Grange, Oxfordshire: The Lower Parterre - Clipped Topiary Hedges Planted With Tulips In Spring - Bulbs, May, English, Garden, Hedging, Yew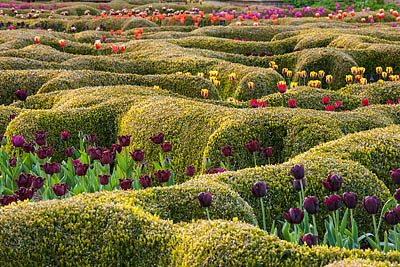 75064
Broughton Grange, Oxfordshire: The Lower Parterre - Clipped Topiary Hedges Planted With Tulips In Spring - Bulbs, May, English, Garden, Hedging, Yew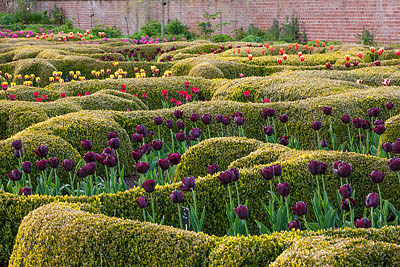 75065
Broughton Grange, Oxfordshire: The Lower Parterre - Clipped Topiary Hedges Planted With Tulips In Spring - Bulbs, May, English, Garden, Hedging, Yew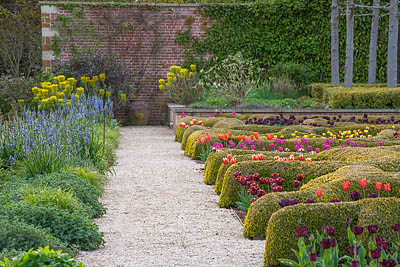 75066
Broughton Grange, Oxfordshire: The Lower Parterre - Clipped Topiary Hedges Planted With Tulips In Spring - Bulbs, May, English, Garden, Hedging, Yew. Border With Camassia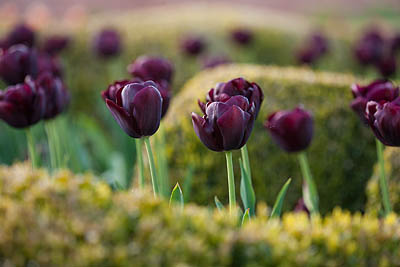 75067
Broughton Grange, Oxfordshire: The Lower Parterre - Clipped Topiary Hedges Planted With Tulips In Spring - Tulipa Black Jack - Bulbs, May, English, Garden, Hedging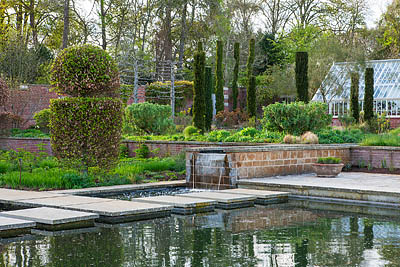 75068
Broughton Grange, Oxfordshire: Pool And Rill With Waterfall And Stepping Stones In The Walled Garden In May. English, Garden, Hedging, Greenhouse, Beech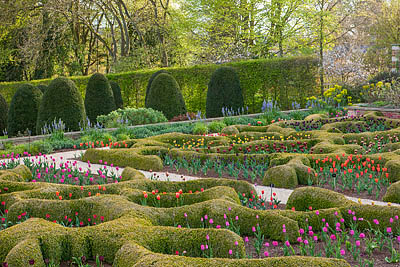 75069
Broughton Grange, Oxfordshire: The Lower Parterre - Clipped Topiary Hedges Planted With Tulips In Spring - Bulbs, May, English, Garden, Hedging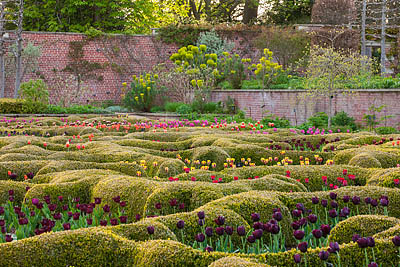 75070
Broughton Grange, Oxfordshire: The Lower Parterre - Clipped Topiary Hedges Planted With Tulips In Spring - Bulbs, May, English, Garden, Hedging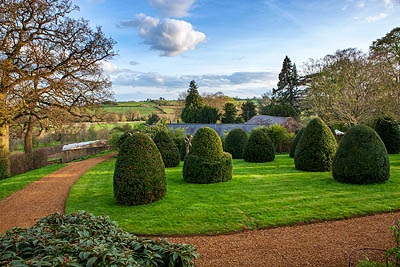 75071
Broughton Grange, Oxfordshire: View From The Lower Parterre Of The Walled Garden To Lawn With Clipped Topiary Yews - Countryside Beyond - Borrowed L;andscape, Country, Garden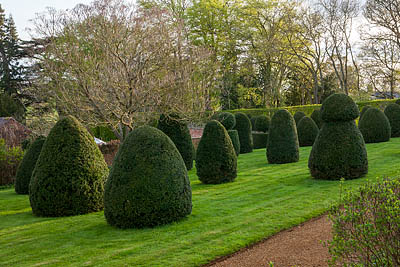 75072
Broughton Grange, Oxfordshire: View From The Lower Parterre Of The Walled Garden To Lawn With Clipped Topiary Yews, Country, Garden, Yew, Taxus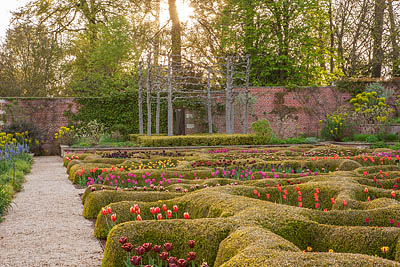 75073
Broughton Grange, Oxfordshire: The Lower Parterre - Clipped Topiary Hedges Planted With Tulips In Spring - Bulbs, May, English, Garden, Hedging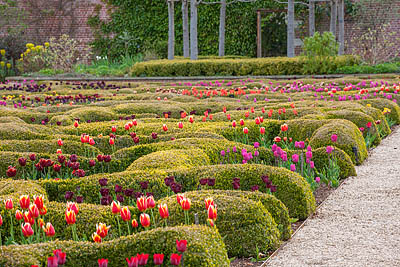 75074
Broughton Grange, Oxfordshire: The Lower Parterre - Clipped Topiary Hedges Planted With Tulips In Spring - Bulbs, May, English, Garden, Hedging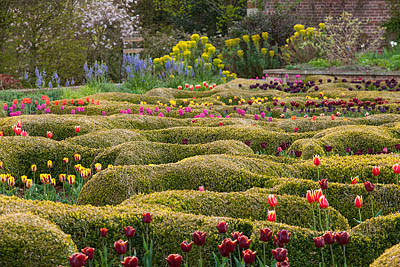 75075
Broughton Grange, Oxfordshire: The Lower Parterre - Clipped Topiary Hedges Planted With Tulips In Spring - Bulbs, May, English, Garden, Hedging
75076
Broughton Grange, Oxfordshire: The Lower Parterre - Clipped Topiary Hedges Planted With Tulips In Spring - Bulbs, May, English, Garden, Hedging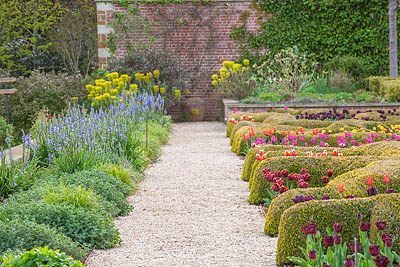 75077
Broughton Grange, Oxfordshire: The Lower Parterre - Clipped Topiary Hedges Planted With Tulips In Spring - Bulbs, May, English, Garden, Hedging = Border With Camassias On Left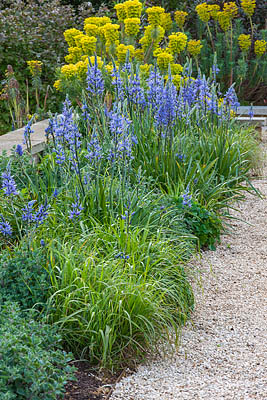 75078
Broughton Grange, Oxfordshire: The Lower Parterre - Border Beside Wall With Euphorbias And Camassias - Blue, Flowers, Camassia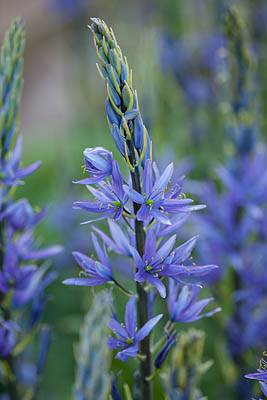 75079
Broughton Grange, Oxfordshire: Close Up Plant Portrait Of The Blue Flower Of Camassia Leichtlinii Subsp. Suksdorfii Caerulea Group - Agm - Bulb, Petals, Flowers, May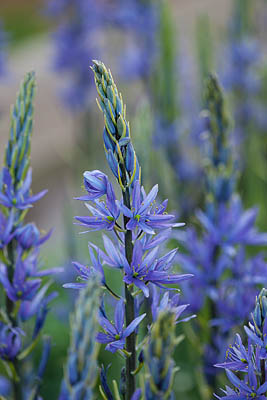 75080
Broughton Grange, Oxfordshire: Close Up Plant Portrait Of The Blue Flower Of Camassia Leichtlinii Subsp. Suksdorfii Caerulea Group - Agm - Bulb, Petals, Flowers, May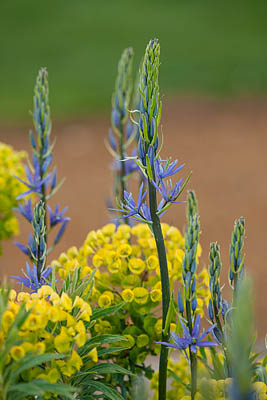 75081
Broughton Grange, Oxfordshire: Close Up Plant Portrait Of The Blue Flower Of Camassia Leichtlinii Subsp. Suksdorfii Caerulea Group - Agm - Bulb, Petals, Flowers, May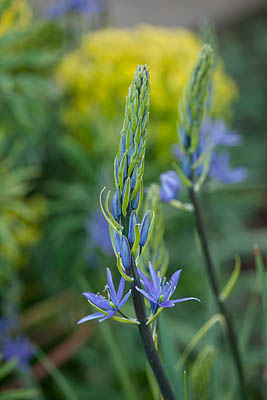 75082
Broughton Grange, Oxfordshire: Close Up Plant Portrait Of The Blue Flower Of Camassia Leichtlinii Subsp. Suksdorfii Caerulea Group - Agm - Bulb, Petals, Flowers, May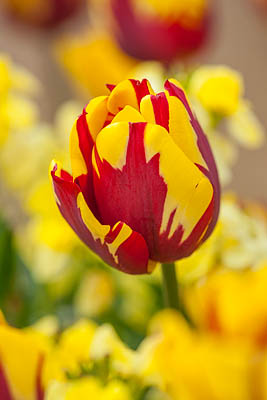 75083
Broughton Grange, Oxfordshire: Close Up Plant Portrait Of The Yellow And Red Flower Of A Tulip - Tulipa Helmar - Bulb, Petals, Flowers, May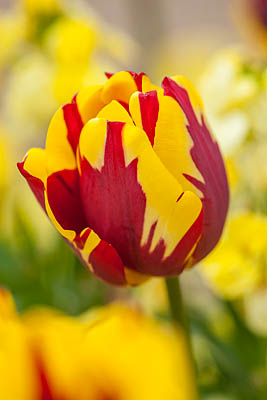 75084
Broughton Grange, Oxfordshire: Close Up Plant Portrait Of The Yellow And Red Flower Of A Tulip - Tulipa Helmar - Bulb, Petals, Flowers, May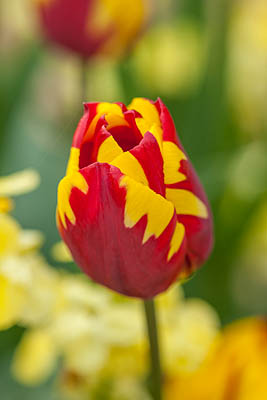 75085
Broughton Grange, Oxfordshire: Close Up Plant Portrait Of The Yellow And Red Flower Of A Tulip - Tulipa Helmar - Bulb, Petals, Flowers, May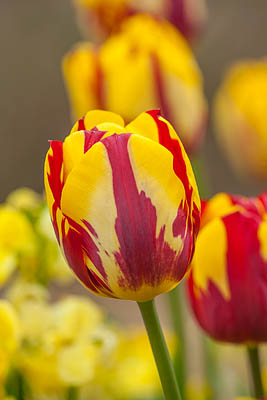 75086
Broughton Grange, Oxfordshire: Close Up Plant Portrait Of The Yellow And Red Flower Of A Tulip - Tulipa Helmar - Bulb, Petals, Flowers, May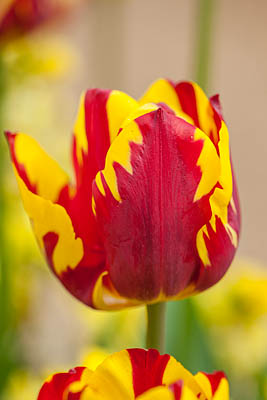 75087
Broughton Grange, Oxfordshire: Close Up Plant Portrait Of The Yellow And Red Flower Of A Tulip - Tulipa Helmar - Bulb, Petals, Flowers, May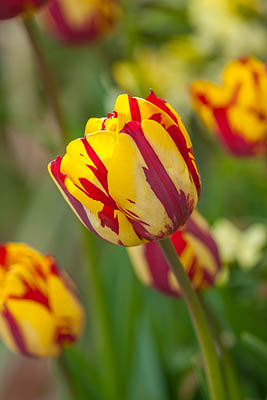 75088
Broughton Grange, Oxfordshire: Close Up Plant Portrait Of The Yellow And Red Flower Of A Tulip - Tulipa Helmar - Bulb, Petals, Flowers, May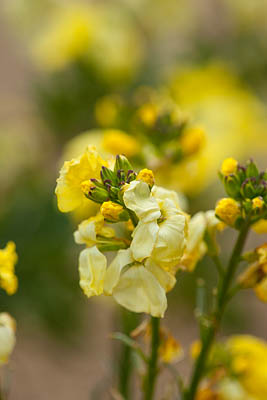 75089
Broughton Grange, Oxfordshire: Close Up Plant Portrait Of The Yellow Wallflower - Erysimum Treasure Primrose - Petals, Flowers, May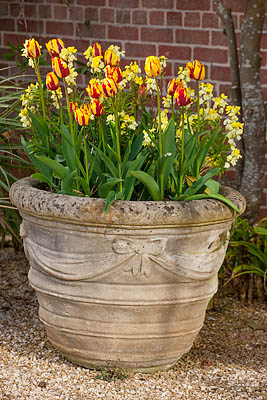 75090
Broughton Grange, Oxfordshire: Terracotta Container In The Walled Garden Planted With Wallflower Treasure Primrose And Tulip Helmar - Bulb, May, Spring, Pot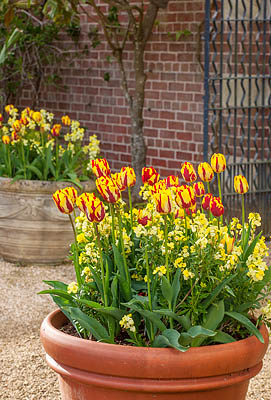 75091
Broughton Grange, Oxfordshire: Terracotta Container In The Walled Garden Planted With Wallflower Treasure Primrose And Tulip Helmar - Bulb, May, Spring, Pot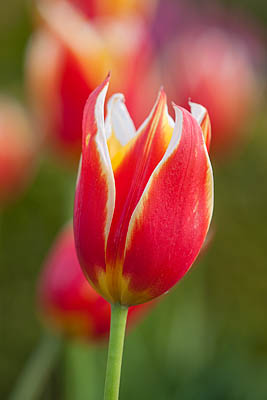 75092
Broughton Grange, Oxfordshire: Close Up Plant Portrai Of A Red And White Tulip - Tulipa Synaeda King - Bulb, Spring, May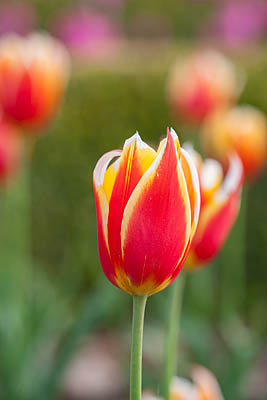 75093
Broughton Grange, Oxfordshire: Close Up Plant Portrai Of A Red And White Tulip - Tulipa Synaeda King - Bulb, Spring, May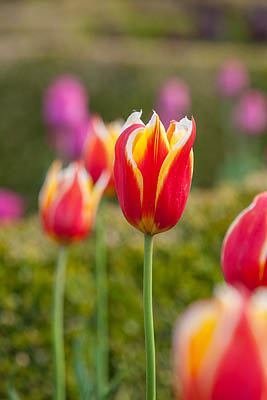 75094
Broughton Grange, Oxfordshire: Close Up Plant Portrai Of A Red And White Tulip - Tulipa Synaeda King - Bulb, Spring, May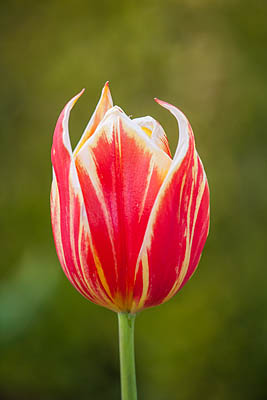 75095
Broughton Grange, Oxfordshire: Close Up Plant Portrai Of A Red And White Tulip - Tulipa Synaeda King - Bulb, Spring, May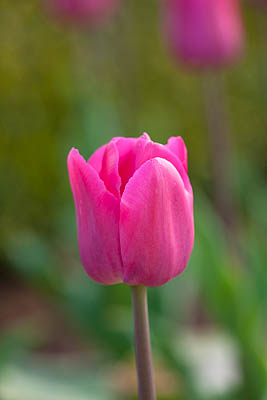 75096
Broughton Grange, Oxfordshire: Close Up Plant Portrai Of A Pink Tulip - Tulipa Barcelona - Bulb, Spring, May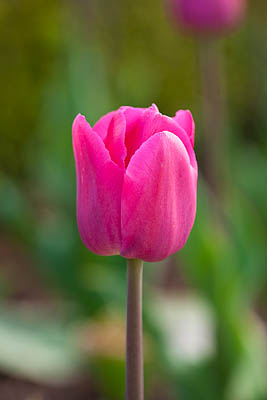 75097
Broughton Grange, Oxfordshire: Close Up Plant Portrai Of A Pink Tulip - Tulipa Barcelona - Bulb, Spring, May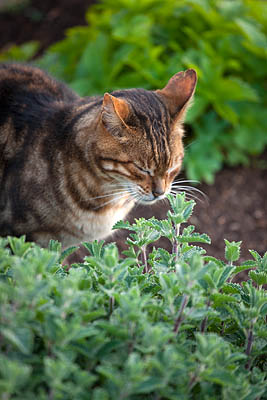 75098
Broughton Grange, Oxfordshire: Cat Smelling Catmint - Animal, Garden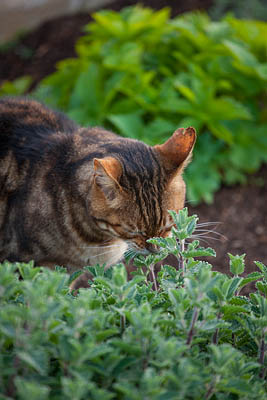 75099
Broughton Grange, Oxfordshire: Cat Smelling Catmint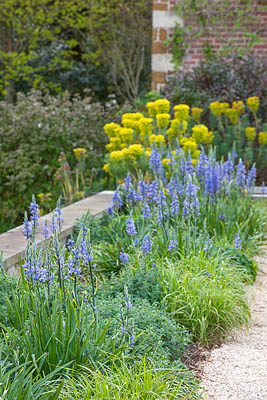 75100
Broughton Grange, Oxfordshire: The Lower Parterre - Border Beside Wall With Euphorbias And Camassias - Blue, Flowers, Camassia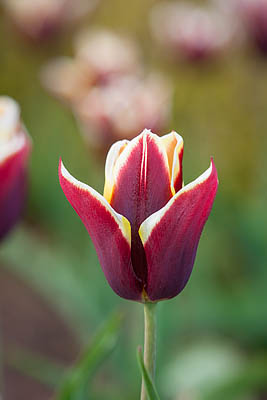 75101
Broughton Grange, Oxfordshire: Close Up Plant Portrait Of The Flower Of A Tulip - Tulipa Gavotta -bulb, Sprng, May, Flowers, Flowering, Red, Yellow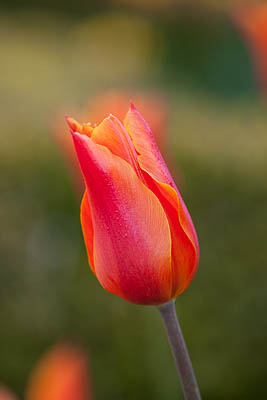 75102
Broughton Grange, Oxfordshire: Close Up Plant Portrait Of The Flower Of A Tulip - Tulipa Hermitage - Bulb, Sprng, May, Flowers, Flowering, Orange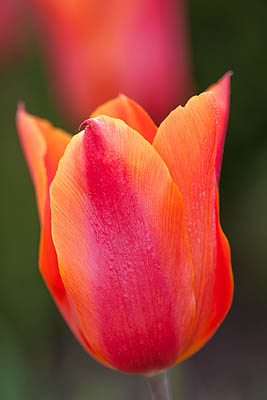 75103
Broughton Grange, Oxfordshire: Close Up Plant Portrait Of The Flower Of A Tulip - Tulipa Hermitage - Bulb, Sprng, May, Flowers, Flowering, Orange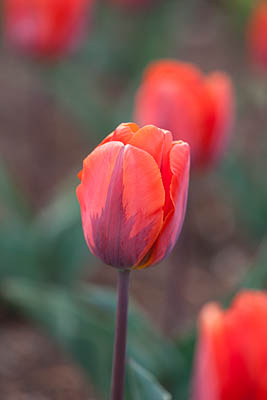 75104
Broughton Grange, Oxfordshire: Close Up Plant Portrait Of The Flower Of A Tulip - Tulipa Hermitage - Bulb, Sprng, May, Flowers, Flowering, Orange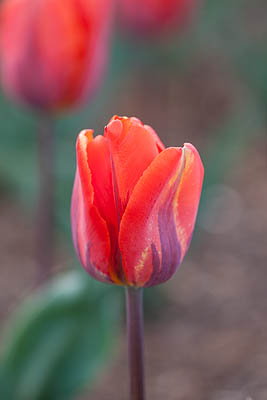 75105
Broughton Grange, Oxfordshire: Close Up Plant Portrait Of The Flower Of A Tulip - Tulipa Hermitage - Bulb, Sprng, May, Flowers, Flowering, Orange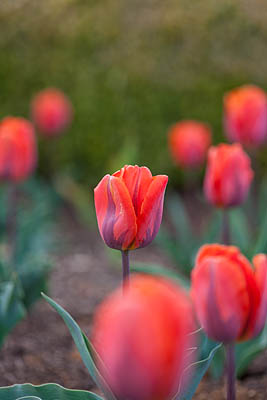 75106
Broughton Grange, Oxfordshire: Close Up Plant Portrait Of The Flower Of A Tulip - Tulipa Hermitage - Bulb, Sprng, May, Flowers, Flowering, Orange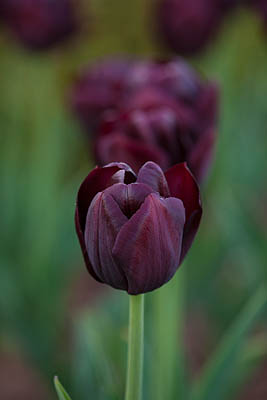 75107
Broughton Grange, Oxfordshire: Close Up Plant Portrait Of The Flower Of A Tulip - Tulipa Black Jack - Bulb, Sprng, May, Flowers, Flowering, Purple, Plum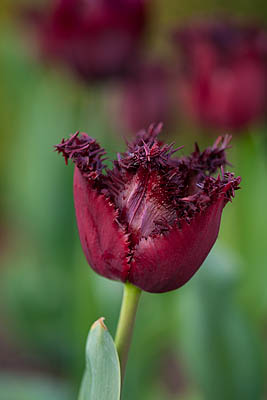 75108
Broughton Grange, Oxfordshire: Close Up Plant Portrait Of The Flower Of A Tulip - Tulipa Labrador - Bulb, Sprng, May, Flowers, Flowering, Purple, Plum, Black, Fringed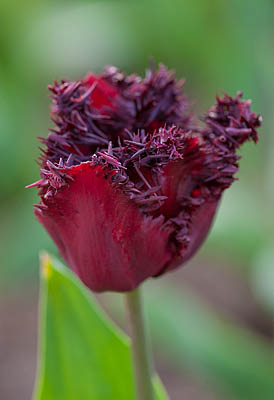 75109
Broughton Grange, Oxfordshire: Close Up Plant Portrait Of The Flower Of A Tulip - Tulipa Labrador - Bulb, Sprng, May, Flowers, Flowering, Purple, Plum, Black, Fringed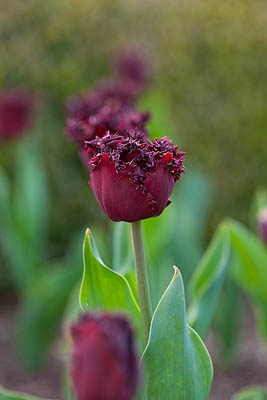 75110
Broughton Grange, Oxfordshire: Close Up Plant Portrait Of The Flower Of A Tulip - Tulipa Labrador - Bulb, Sprng, May, Flowers, Flowering, Purple, Plum, Black, Fringed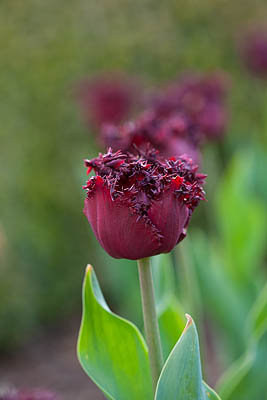 75111
Broughton Grange, Oxfordshire: Close Up Plant Portrait Of The Flower Of A Tulip - Tulipa Labrador - Bulb, Sprng, May, Flowers, Flowering, Purple, Plum, Black, Fringed